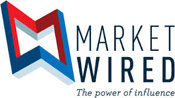 ---
Press Release: Hormone Replacement Therapy Best Practices Summit to Take Place in San Francisco
SAN FRANCISCO, CA–(Marketwire – Oct 27, 2011) – Because bioidentical hormone replacement therapy continues to be a hot topic for patients and practitioners alike, Koshland Pharm: Custom Compounding Pharmacy is hosting a Best Practices Summit where practitioners will learn and discuss evidence-based clinical practice approaches for treating women at middle age and beyond. The Bioidentical Hormone Replacement Therapy (BHRT) Best Practices Summit will take place on Saturday, November 12th from 10am to 4pm in San Francisco and will feature presentations by Dr. Ricki Pollycove, an ObGyn who has focused her career on healthy aging in women, and Peter Koshland, a Pharm.D who specializes in helping patients improve their health through hormonal balancing.
Dr. Pollycove completed her Master of Science from UC Berkeley and her M.D. and residency at the University of California at San Francisco (UCSF). A specialist in the endocrinology of menopause, breast cancer and disease risk reduction, Dr. Pollycove has authored numerous scientific articles about menopause and hormones, most recently, "The Evolutionary Origin and Significance of Menopause" in the March, 2011 edition of Menopause: The Journal of the North American Menopause Society. She has also written books for the general public, including The Pocket Idiot's Guide to Bioidentical Hormones (Alpha Books, 2010), which summarizes current research about bioidentical hormones and explains safe and effective approaches for treating menopausal symptoms.
Peter Koshland is a graduate of the UCSF School of Pharmacy, where he currently serves as both an Adjunct Professor of Clinical Pharmacy and a member of the Alumni Association's Board of Directors. He is an experienced public speaker, having given presentations to health care providers in settings such as the Osher Center for Integrative Medicine at UCSF and through webinars hosted by the California Naturopathic Doctor's Association.
At the BHRT Best Practices Summit, Dr. Pollycove will present on the history of women's biology and optimal hormone use for the prevention of disease and the treatment of symptoms. Peter Koshland will give a presentation on how to assess quality in bioidentical hormone products. There will be time for discussion after each presentation and an opportunity to meet and talk with fellow Bay Area practitioners over lunch.
While the presentations at this event will be addressed to doctors and nurses, the general public who is interested in learning more about medical research related to bioidentical hormones can also register and attend. Registration information can be found at www.koshlandpharm.com/events.