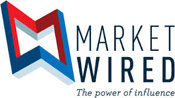 ---
Press Release: Koshland Pharm: Custom Compounding Pharmacy Now Accepting Several Common Insurance Plans for Patients' Customized Medications
SAN FRANCISCO, CA–(Marketwire – Feb 27, 2013) – Koshland Pharm: Custom Compounding Pharmacy, a specialized pharmacy that makes customized prescription medications, now accepts several common insurance plans through the pharmacy benefit managers Caremark and Express Scripts. Koshland Pharm has chosen to work with these two pharmacy benefit managers (PBM's) because they tend to cover customized prescriptions more often than other plans. Koshland Pharm can now bill several common insurance providers, including Anthem Blue Cross, Health Net, and Aetna.
Koshland Pharm is a community pharmacy that makes prescription medications tailored to a patient's specific needs. For example, Koshland Pharm can make a thyroid medication at a particular dose and in a sustained-release form for an individual patient, or can change an anti-inflammatory medication from a capsule to a suppository form for a pediatric patient. The pharmacists at Koshland Pharm work closely with both patients and their doctors to find customized solutions to meet each patient's needs and to ensure optimal outcomes.
If a patient's insurance plan is processed through Caremark or Express Scripts, Koshland Pharm can now directly bill their insurance providers, including Anthem Blue Cross, Health Net, and Aetna. If not, a patient can always pay for a medication directly and submit a claim form to his or her insurance provider. Every insurance plan is different, and may not cover a particular compounded, or customized, prescription. Even if a compounded prescription is not covered by an individual's insurance plan, a patient might find that the monthly price of a compounded medication from Koshland Pharm is not much different than a typical co-pay.
If patients or their doctors have any questions about how insurance plans are billed at Koshland Pharm, or about how a customized medication may serve their needs, they can call the pharmacy to speak with one of Koshland Pharm's pharmacists.