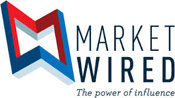 ---
Press Release: Specialized Pharmacy, Koshland Pharm, Successfully Launched Amidst Recession
SAN FRANCISCO, CA–(Marketwire – February 22, 2011) – Koshland Pharm: Custom Compounding Pharmacy, a new compounding pharmacy in San Francisco, has had great success in the last year and a half despite the economic recession. Its founder, Peter Koshland, lost his job in 2009 when the previous pharmacy he worked for went bankrupt. He took the opportunity of being out of work to launch his life-long dream of opening an independent pharmacy, taking advantage of local resources such as the Small Business Administration in San Francisco to learn how to start a small business in California.
Since opening in October of 2009, Koshland Pharm: Custom Compounding Pharmacy has grown steadily, its prescription count increasing by an average of 15% per month. Its staff has grown to include two pharmacists and one senior compounding technician. In addition, pharmacy students from three California pharmacy schools spend six week rotations at Koshland Pharm, learning the skill of making customized prescription drugs. Dr. Mary Anne Koda-Kimble, Dean of the UCSF School of Pharmacy, has commended the role of Koshland Pharm as a preceptor site, saying, "Koshland is part of a network of pharmacies in the Bay Area that not only serve the health needs of the public but serve the needs of our pharmacy students here at UCSF to get real world pharmacy practice experience." Koshland Pharm currently trains eighteen pharmacy students a year.
Koshland Pharm's success in its opening year can be attributed to the reputation it has created for itself as a resource for high-quality, customized medications and patient-centered service. Koshland Pharm became the first San Francisco compounding pharmacy to receive accreditation from the Pharmacy Compounding Accreditation Board, a national organization that only accredits pharmacies that meet rigorous standards for safety and quality in compounding. Because of the high quality of its products, Koshland Pharm has worked with hundreds of Bay Area prescribers and has built close partnerships with practices such as the Clear Center of Health in Mill Valley, California. One doctor from Clear Center, Charlotte Massey, ND, explains the trust she has gained in Koshland Pharm by saying, "Based on my experience ordering prescriptions from Koshland Pharm, and the results my patients experience, I know I can trust Peter Koshland and his staff to provide the highest quality compounded medications. Peter and his staff are committed to excellent service to both practitioners and patients and he makes himself readily available as a resource to both."
In today's health care world often governed by bureaucracy, many patients welcome the opportunity to know their pharmacist by name and to receive "warm and careful attention," as one Koshland Pharm patient describes it, when they call with a prescription request. Another patient explains, "Filling a prescription over the phone with Koshland is not only the easiest thing to do, but the personal customer service makes me feel like I am their only treasured customer." This kind of patient-centered service is a core mission of many compounding pharmacies since communication between the pharmacist, the patient and the doctor is especially important with compounded prescriptions.
Pharmaceutical compounding is a niche market in the retail drug industry that has been expanding despite difficult economic times, with an estimated 7,500 pharmacies in the U.S. now specializing in customized prescriptions. David Miller of the International Academy of Compounding Pharmacists explains, "The past 20 years have seen a resurgence in prescription compounding. Part of that is due to the increasingly complex and specialized medications that are available to treat disease and which need to be customized for a particular patient's needs. Part of it is due to a recognition by both physicians and patients that commercially available medicines don't always come in the dosage forms, strength or even composition that a patient requires to get the maximum benefit." Compounding pharmacies like Koshland Pharm provide a service that consumers are looking for: attentive, personalized, and high quality health care.