Contains 7-Keto® Lean, which supports healthy weight management. 7-Keto® Lean helps support healthy weight management when used in conjunction with a healthy diet and exercise. The product combines 7-Keto® DHEA—a metabolite of DHEA (dehydroepiandrosterone)—with L-tyrosine, asparagus extract, choline, inositol, copper, manganese, and iron to support healthy thyroid function and metabolism. 7-Keto® Lean will not raise heart or blood pressure.
7-Keto® Lean is not a stimulant and will not promote sleeplessness.
Recommended Directions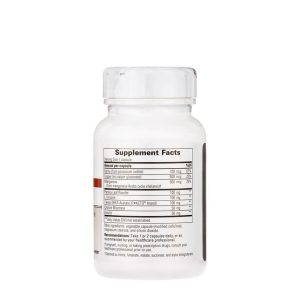 *This statement has not been evaluated by the Food and Drug Administration. This product is not intended to diagnose, treat, cure, or prevent any disease.