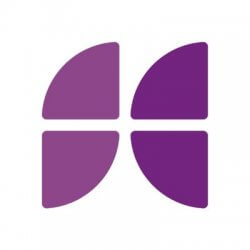 ---
Why It Takes Money To Save Money: A Case Study on Koshland Pharm
(Funding Circle, Small Business) Everyone knows the phrase it takes money to make money — but if your business had some extra cash on hand, would you know exactly how to put it to work to earn additional profit?
Peter Koshland did. He used a term loan from Funding Circle to save his business tens of thousands of dollars over the course of a single year. Here's how he did it.
Peter Koshland is the founder of Koshland Pharm Custom Compounding Pharmacy in San Francisco. Since 2009, Peter's compounding pharmacy has created custom prescription medications for individuals who need a unique dosage or a particular mix of medicines to stay healthy or to treat chronic illnesses. Doctors might reach out to Peter and his team of pharmacists, for example, if they have a patient who is allergic to the coating on the pills that large pharmaceutical corporations sell through CVS and Walgreens.
Doctors and their patients come to Koshland Pharm for the customized medicine, but they return time and time again because of the exceptional personal attention and customer service they receive every step of the way.
Like many small businesses, Koshland Pharm has a primary supplier that sells Peter the raw materials and basic tools his business uses every day. And like many suppliers, the one Peter works with increases the prices of their products every year, like clockwork.
"At the end of the year we have a very clear idea of what we will need for the following year, but if we don't have enough cash on hand, we have to purchase items after the price increases — and that's a big hit to our bottom line," Peter explains. In short, if the compounding pharmacy had a little more cash upfront, they could save a whole lot more money over the course of the year.
So how does a business like Koshland Pharm get their hands on extra capital? Peter and his wife bootstrapped the launch of their pharmacy back in 2009 with their own savings. "There weren't a lot of lending options at that time, so we actually mortgaged our house and took out as much cash as we could to pour into the business — until it ran out," Peter recalls.
Some small business owners ask their banks about a business loan, but Peter didn't want to spend weeks doing paperwork and jumping through hoops. "That kind of lending is painful," Peter says. Besides, the deadline for the price increase was just around the corner and time was running out if he wanted to take advantage of the business opportunity.
That's when Peter found Funding Circle.
Peter began an application online and received a call the following day from his personal Account Manager, who explained how simple and straightforward the Funding Circle application is to complete. Peter uploaded a few financial documents over the weekend and had $150,000 transferred into his business' bank account just nine days later.
Koshland Pharm turned around and purchased a majority of the supplies they would need for the year. Not only did they beat the pricing surge, they also saved money by purchasing in bulk. "The timing was perfect," Peter says with a smile, "With drug prices going up exponentially, we estimate that loan from Funding Circle saved us $20,000 – $30,000 over the course of this year…even with the interest we paid on the loan.