Enterogenic™ Intensive 100 is formulated with high-potency probiotics for maximum support of gastrointestinal and immune health. Enterogenic Intensive 100 provides multiple strains of Lactobacilli and Bifidobacteria per each 100 billion CFU, enteric-coated capsule. This high-potency formula and delivery system are designed for maximal support.
Recommended Directions
Take one capsule daily. May be taken at any time, with or without food. Refrigeration not required.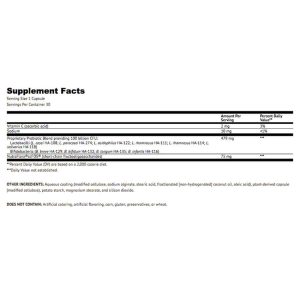 *This statement has not been evaluated by the Food and Drug Administration. This product is not intended to diagnose, treat, cure, or prevent any disease.